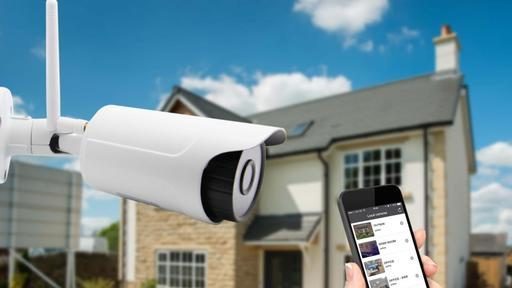 Making the right choice in choosing the type of CCTV cameras can have great benefits as surveillance evolves and software advances with time.
Below are the top things to consider before investing in a new surveillance system.
Indoor or Outdoor Cameras
Most modern cameras can be used both inside and out, Although there are some that are specifically designed for indoor and outdoor. It's important to consider the mounting and housing. For use in extremely cold environments, choosing a camera that has a durable design and an inbuilt heater means it will have the ability to start up and operate despite the temperature.
In industries such as transport, for example, it's also important to choose a robust video surveillance solution which can operate reliably in harsh environments and where there may be a high level of vibration.
But it's not just outside cameras that may need environmental housing. In industrial environments such as factories, for example, cameras may need to be protected from sawdust.
In restaurant kitchens, ensuring the camera is protected from greases is also important and in bars and clubs, factors such as smoke machines and spilled drinks might impact whether housing is needed.
Coverage Area
The area that you want to cover with a surveillance system will determine the best cameras to use and the network type you need. It's useful to draw up a blueprint of the floor area to assess the amount and types of cameras needed.
PTZ cameras work best for larger areas given their large range of view and ability to zoom in on particular activity. With Canon, wide angle views of up to 112 degrees enable you to monitor huge areas with just a single camera.
This means surveillance networks can be established with fewer CCTV cameras, keeping costs down. Even at the widest viewing angles, image quality remains impressive.
In comparison, smaller areas are only likely to require static cameras. There are also different types of networks which are required depending on the area size you want to monitor.
Most businesses will only require a LAN network; however large networks will require a WAN network.